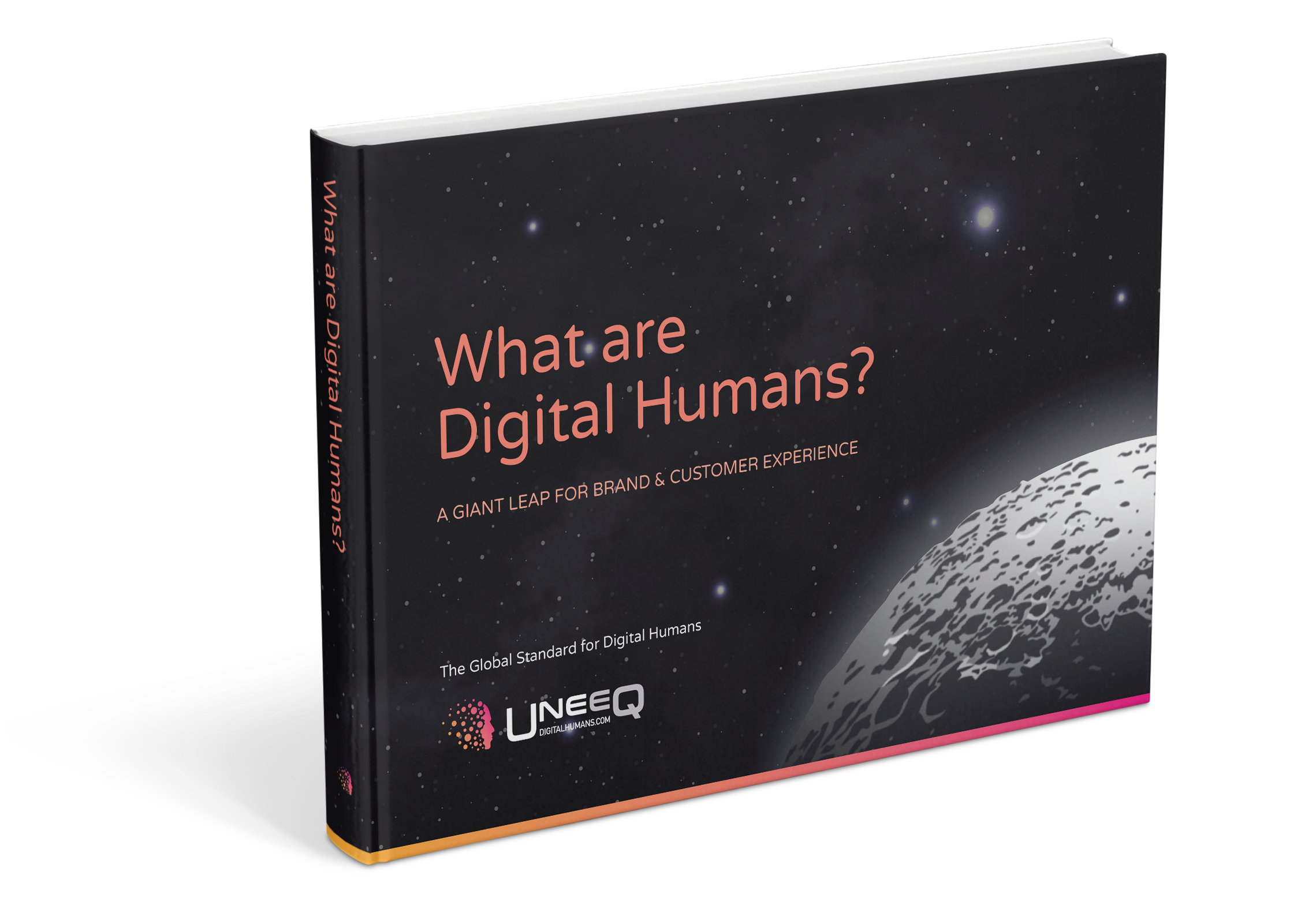 Download our free eBook | What are digital humans?
Not that long ago, people served people. Your doctor, your bank manager, you customer support were all people. They solved problems with empathy and a smile, positively representing the brands they worked for.
But humans proved to be costly and unscalable, so businesses turned to digital means. Increasingly, you serve your own needs online, or talk to a chatbot about your health, finances or to solve your support requests. But where did the empathy, the experience, the brand and the smile go?
What happened to the human touch?
Digital humans are the only innovation today that pieces together the emotional connection of people and the speed and scale of digital.
And if you're still unsure what we mean, our free eBook will tell you a lot more about making a huge leap in brand and customer experience.